Concert Where Is My Mind, nuit rock 90s à Paris le 28 juillet 2023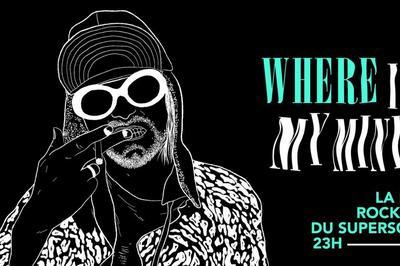 Supersonic

Prix : De 5.00 € à 10.00 €
Plus d'infos sur le concert Where Is My Mind, nuit rock 90s à Paris
Where is My Mind ?!
MTV diffuse en continu les clips des guitar heroes de ton adolescence, tu ne jures que par le grunge de Kurt Cobain, les mélodies pop de Weezer, les excentricités de Gwen Stefani ou de Bjork. De 23h à 6h du matin, viens danser sur les meilleurs sons rock des années 90s !
Live tribute à 1h des Reines du Baal
DJ set rock 90s
Si tu aimes : Nirvana / Pixies / Placebo / Red Hot Chili Peppers / The Cranberries / No Doubt / Blur / Oasis / Beatis Boys / Garbage / Texas / Lenny Kravitz / The Breeders / Pulp / Sonic Youth / Green Day / The Offsprings / Garbage / Rem / The Verve / Rage Against The Machine / Radiohead / The Cardigans..
Entrée à 5 euros de 23h à 2h (puis 10 euros jusqu'à 6h)
Vestiaire au 2 étage
Entrée interdite aux mineur.e.s
Si vous êtes témoin ou victime d'une agression, vous pouvez alerter le personnel du bar ou si vous préférez, vous pouvez nous écrire à cette adresse : communication@supersonic-paris.fr
Infos réservation :
Tél. 01 46 28 12 90 - Email. communication@supersonic-club.fr
Tous les artistes de Where Is My Mind, nuit rock 90s
Les concerts à venir à Paris