Concert White Hills à Paris le 4 novembre 2022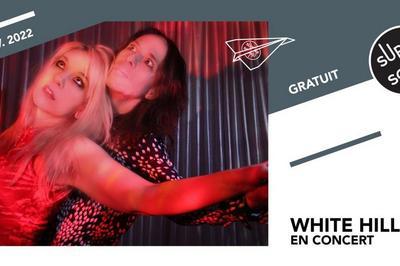 Supersonic

White Hills

Groupe canadien de heavy metal et de thrash metal, Annihilator est formé en 1984 par son leader et seul membre permanent, Jeff Waters....
Plus d'infos sur le concert White Hills à Paris
Concerts gratuits, Nuits rock et Disquaire à Paris !
(Rock alternatif - New York, USA)
Hailed by Pitchfork for their loud, exhilarating and unhinged? live performances, New York City's White Hills return to European and UK stages this Fall. The fierce, genre - bending
music made by core members Dave W. and Ego Sensation is risky and cutting edge, rooted in punk ethos and no - wave aesthetics.
Their forthcoming album, The Revenge of Heads on Fire, harnesses the energy of ferocious, hedonistic rock with blissful passages of dark ambience. Exploring themes of mortality, transformation and rebirth, the band reveals a spiritual depth unparalleled in previous works.
https://whitehills.bandcamp.com/music
https://www.youtube.com/whitehillsband
La suite de la programmation arrive très vite !
Vendredi 4 Novembre 2022
Entrée gratuite
- Ouverture des portes à 19h00
- Happy Hour de 19h à 20h (3?50 la pinte)
Site web : http://supersonic-club.fr/
Infos réservation :
Tél. 01 46 28 12 90 - Email. communication@supersonic-club.fr
Les concerts à venir à Paris