Concert Sexual Purity à Paris le 6 décembre 2022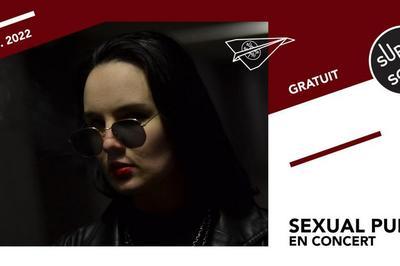 Supersonic

Plus d'infos sur le concert Sexual Purity à Paris
WELCOME TO SUPERSONIC
Concerts gratuits, Nuits rock et Disquaire à Paris !
SEXUAL PURITY - Darkwave - Dnipro, UKR
Sexual Purity is coldwave / darkwave duo from Ukraine . The band consists of Oleksii Donets (Music) and Anastasia Romanova (Vocal and Lyrics) and based in Dnipro. Inspired by the music of 80's synth-pop and post-punk. The duo was formed in 2020 during the period of hard isolation . The main topics of the songs are mental condition in a veiled context with melodic rhythm of synth with dark and dismal pattern .
The music of Sexual Purity is imbued with their minimal and visceral concoction of hypnotic crashing percussive patterns, ominous bass tone vibrations, and frigid melodic synths to elicit obscure and cathartic dances, haunted by the sensual, distressed and emotionally bewitching atmospheric vocalizations, betwixt slithering tension and edgy wistfulness, floating in unwholesome descent into the afflictive and devastating boundaries of psychological struggles.
https://sexualpurity.bandcamp.com/releases
https://www.youtube.com/channel/UCd4HO1GMRKfACfSUPUXuOqw/
La suite de la programmation arrive très vite !
Infos réservation :
Tél. 01 46 28 12 90 - Email. communication@supersonic-club.fr
Tous les artistes de Sexual Purity
Les concerts à venir à Paris